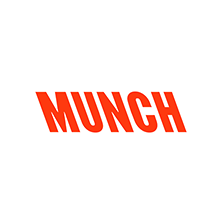 DEPARTMENT Paintings Conservation Section/Collection Care and Management
Housed in a brand new building of 13-floor in the city centre, near the fjord and Opera House, MUNCH museum is the custodian of an unique collection, bequeathed to the City of Oslo by the artist Edvard Munch in 1940. In addition to the extraordinary gift granted by Edvard Munch, the Museum is also home to the collections of Rolf Stenersen, Amaldus Nielsen and Ludvig O. Ravensberg. Together the four collections, provide insight into a unique period of art history extending over almost 100 years.

The museum's collection consists of close to 28 000 artworks, divided into our four collections. 26 724 of these are works by Munch, which consists of: Close to 1200 paintings, 7050 drawings and sketches, 18 322 graphics, with 842 different motifs, and 14 sculptures.

In addition, the museum manages Munch's original photographs, printing plates and lithographic stones, many thousands of handwritten texts and letters, as well as 9830 personal belongings.

From this perspective the Conservation Sections of MUNCH are involved in the long-term research strategy in which the study and prediction of color changes in modern art objects (paintings, prints) and finding new tools to transfer the scientific know-how to the public are a priority research direction. The scientific research facilities (scientific lab, microscopy room, conservation studios) are complemented by many floors of exhibition halls, a Publicum lab and also other facilities as the library, educational studios and meeting rooms. The library includes catalogues on exhibitions, correspondence from Munch and other books and journals which can be consulted on demand.