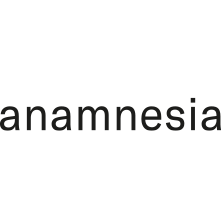 ANAMNESIA is an agency specialized in museum contexts with 20 years of experience in mediation, design and graphic, audiovisual and multimedia production. We have a strong creativity in the field of design with a production methodology that guarantees the respect of the planning.
From Paris to Dubai, our global vision of the project and our coordination points make us an international leader in the field of museums and culture. Since its creation, Anamnesia has been involved in research and development, studies and experimentation of innovative and relevant technologies. We develop deep learning artificial intelligence to create new products for the museum sector such as restoration or
immersive projection. In the PERCEIVE project, ANAMNESIA will bring its scenographic expertise to create usable and impactful demonstrators resulting from the research. We will also provide our deep learning skills to create a new AI architecture dedicated to color restoration. Our in-depth knowledge of the sector allows us to contribute effectively to the uses and exploitation of the results of the PERCEIVE project, to bring research to innovation.